Fireplaces Services in Victoria from 4 Seasons
Fireplaces add a touch of class to any home. Having a quality fireplace not only keeps your home cozy and warm, they have many advantages that other heating systems cannot provide. Whether you're looking for the crackling ambiance and warmth of a wood fireplace, the convenience and energy savings of a gas fireplace, or the functionality of an electric fireplace, 4 Seasons can assist you in making the right choice to meet your family's needs. Complementing our quality products, like fireplaces in Victoria, is our exceptional customer service.
Benefits of Having a Fireplace
•  It is energy-efficient
•  Provides fire for cooking when you run out of cooking gas
•  Does not depend on electricity to keep you warm
•  Provides eco-friendly heating
•  Adds a romantic ambiance to special dinners
•  Reduces your dependence on utility companies
•  Is a backup during blackouts
•  Saves heating costs
Fireplace Installation Services by 4 Seasons 
We have been recognized by the BBB for the quality services we provide and have received the Torch Award. From the moment you step into our showroom to the time our installation service is complete, our courteous staff will always treat you with respect. We recognize that a central tenet of our job is to provide you with the information you need to make an educated choice when it comes to choosing a fireplace. Our staff will always take the time to answer your questions.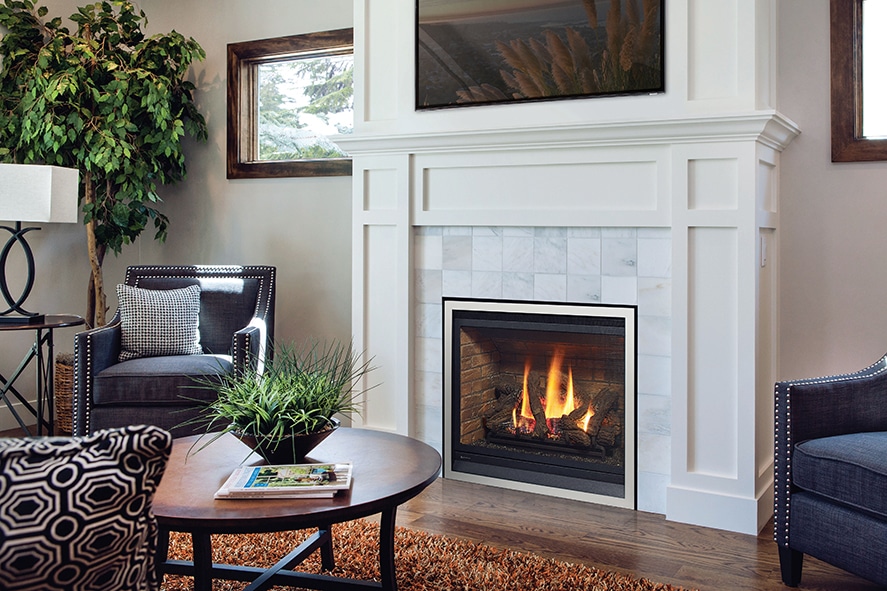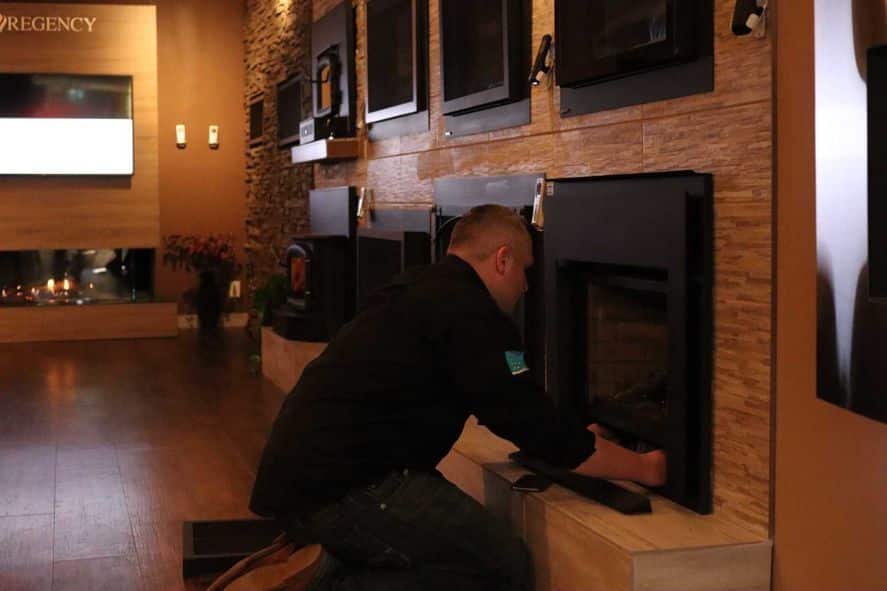 Owning a fireplace is a smart and enjoyable experience. If you're interested in having one installed or serviced, 4 Seasons is the right choice for you.  We ensure that we complete our fireplace installation services with a thorough cleaning of the worksite. We have a team of courteous, knowledgeable and efficient professionals. Get in touch with us now for excellent service and quality.
To all customers who have a Regency U37 or U39 gas fireplace, please contact our office at 250-652-0886.
We install fireplaces of these trusted brands.
Fireplace Repairs & Maintenance by 4 Seasons 
You can rely on the certified technicians at 4 Seasons for reliable fireplace repairs and maintenance. Some of the services that we provide include but are not limited to:
•  Clean glass and unit according to the manufacturer's guidelines.
•  Check the entire vent system and termination for condition and operation
•  An inspection of the explosion relief flappers and glass door gaskets to ensure a proper seal
•  An inspection of the burner, venturi, and air openings
•  An inspection of the gas valve, gas components, and pilot system
•  Refer to the manufacture's manual to ensure proper log placement
•  Verify correct operation of all optional equipment; fans, thermostats, remote control, safeties etc.
•  Keep the fireplace area clear and free of combustible materials, flammables or items that could be damaged from high heat.