Victoria's Trusted HVAC Company
TAKE ADVANTAGE OF
THE CLEANBC HOME ENERGY RETROFIT REBATE
TAKE ADVANTAGE OF THE CLEANBC HOME ENERGY RETROFIT REBATE
Make your home more energy efficient and save on your energy costs!
Ask us how you can qualify for the CleanBC Home Energy Retrofit Rebate by making the switch to a high-efficiency gas fireplace or furnace, or high-efficiency heat pump.
Victoria's Experts in Heating and Cooling
4 Seasons Heating and Cooling are Victoria HVAC experts & the premier choice for fireplaces, hot water heaters, boilers, air conditioners and heat pumps. We understand that every family and every home has unique requirements when it comes to temperature control. Our knowledgeable team is here to provide exceptional customer service while working with you to identify your heating and cooling needs; from elegant gas fireplaces to enhance the aesthetic of your living room to innovative heat pumps that'll efficiently heat and cool your home. Our specialty is heating and cooling in Victoria, BC and South Vancouver Island.
Our Heating and Cooling Services
As Victoria, BC's temperature control experts, we provide your home with the best heating and cooling solutions. Our service department offers premium servicing and installation of fireplaces, furnaces, hot water systems, heat pumps, air conditioners, and more. Our technicians in Victoria are fully certified and experienced.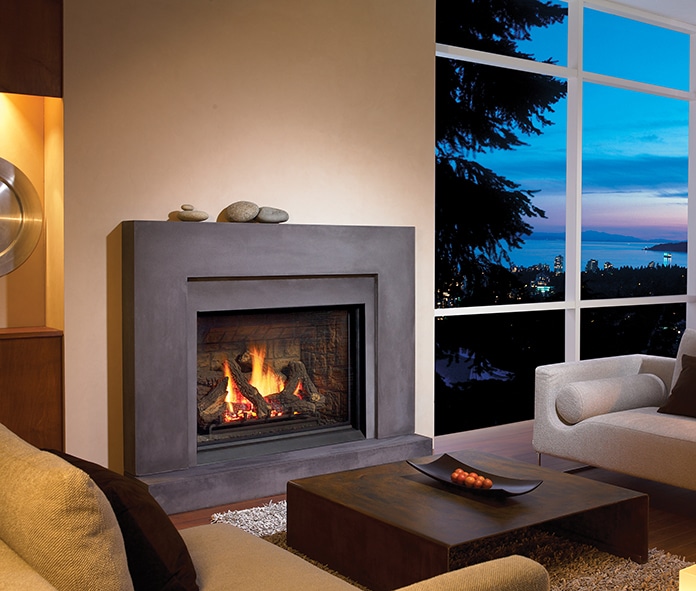 Award Winning Services
From Initial Consultation to Installation and Maintenance

At 4 Seasons HVAC in Victoria, our goal is to help you make confident and informed decisions when it comes to your home. Finding the right temperature control unit for your home can reduce your energy bill, reduce your repair fees, make you more comfortable, add an aesthetic touch, and even increase your home's resale value.
We offer our clients free in-house estimates where we can accurately determine the options, prices and benefits of the many product options. We were humbled to be the recipient of the Better Business Bureau Torch Award in the category of home improvement. To learn more about our award-winning approach to customer service, feel free to stop by our showroom or give us a call.
Here's What Our Customers Have to Say
Our dedication to your home heating and cooling satisfaction has built a large loyal customer base over the years. It's because of our commitment to exceptional service that we've grown our business in Greater Victoria and the Gulf Islands with HVAC services for over 25 years. Our reputation and client base speaks for itself.
Dependable Service
We recently had a new natural gas furnace put into our home by 4 Season. Everyone was on time, from the person removing our old oil furnace and tank to the team that installed the new unit. Everything was explained to us in great detail, and one of the most important factors in us making the decision to go with 4 Season, is that they service their own units. I was also impressed by the Better Business Bureau Torch Awards they have won for service and installation in the past few years. As my wife and I are small business owners, dependable service is very important.
100% Satisfaction
I would like to recommend 4 Seasons for both high efficiency furnaces and gas fireplaces. I replaced my furnace over 2 years ago and am thrilled with the cost saving realizing by changing to gas. Very professional and efficient with the installation, coordination and follow up. 4 Seasons prices were competitive, but even more important was the care that the installers took to ensure that I was 100% happy.
Prompt & Efficient
We have enjoyed the prompt and efficient service from 4 Seasons Heating, on many occasions since 2009. They have provided excellent supply and installation of heat pumps, including duct work, hot water tanks and gas fireplaces including all our annual maintenance service requirements. Management, Installers and the Office staff are really friendly, obliging and efficient.
Patient & Courteous
I would like to express my thanks to you for the assistance you gave me throughout my endeavours to get a heat pump installed. You were so patient with all the questions I kept asking. The guys who did the ductwork were both well-mannered, cooperative and courteous when accommodating my option for the cold air return. I am looking forward to having a more comfortable summer this year in my home…
Pleasant Service with Creative Installations
We are enjoying the two gas appliances that your company installed. They certainly give a delightful ambience to the rooms as well as making them cozy. Your installers did a great job on the installation. They were creative in the manner that they ran the gas lines and accomplished the install in a very tidy manner with no unsightly copper lines visible. Both Dennis and Owen were most pleasant to work with. They are to be commended for their efficient work and great result.
Competitive Prices
Thank you and your staff for the recent installation of a new HVAC system in my residence as well as a new gas furnace in a commercial building I own. In both cases your prices were very competitive and your office staff and installers were a pleasure to deal with.
We Highly Recommend
Our experience with 4 Seasons has been overwhelmingly positive and we will highly recommend them. We have never been as excited about a new appliance as we have been with our new gas furnace! It is quiet and keeps our house warm and toasty. Thank you 4 Seasons.
Best Service In Town
We've had 4 Seasons service our fireplace for over 4 years and they have always done an excellent job. Starting with the courteous office staff who book in the calls, to the technicians who are efficient and knowledgeable and answered all my questions and concerns, 4 Seasons is the best in the business. I've tried a number of different companies over the years, and 4 Seasons stands above the rest.
First Class Service
We used 4 Seasons last year when we had our old furnace serviced by Sean. His service was so good that we decided to then use 4 Seasons for a new furnace quote and the same standard of service was maintained. When we went ahead with the installation, we were very pleased with the service provided by Spencer and the installation team. Based on the first class service that we received, we will certainly use and recommend 4 Seasons in the future.
Great Service From Efficient Staff
During the recent cold weather, my furnace stopped working and our house became very cold. We called 4 Seasons for assistance during the night, and they sent out a technician the very next morning. It was diagnosed our furnace repair parts were not available and I requested a new furnace and within 2 days they installed and working well. We received great service from their efficient staff.